For a lot of people, the time you spend in the shower or bath is one of the best times of the day. You can forget about the stresses of everyday life and come out feeling clean, refreshed, and relaxed. This is an experience that can be achieved with the most basic and ordinary showers, but just imagine how much better this experience can be if you upgraded your shower head or faucet.
With one simple purchase, you can completely transform one of the smallest pleasures in life. A small choice that can make a big difference in your every day life.
When it comes to buying a new shower head, you have a wide range of choices to consider to help you find the best fixture for you. These options will range from basic, affordable faucets that get the job done, to high-end models that can really make your shower experience feel like the ones you'd have at a 5-star hotel.
Our buyer's guide will help you learn more about this type of fixture, as well as narrow down all of the options to help you find the best shower head for your home.
Types of Shower Heads
When it comes to shower heads, you've got plenty of options to choose from. Because so many consumers are willing to spend money to get the perfect shower experience and, as such, manufacturers are happy to provide a wide range of options to meet those desires. It's worth noting that there is some overlap between the different types of shower heads listed below, so it's possible to find an option that fits within more than one category.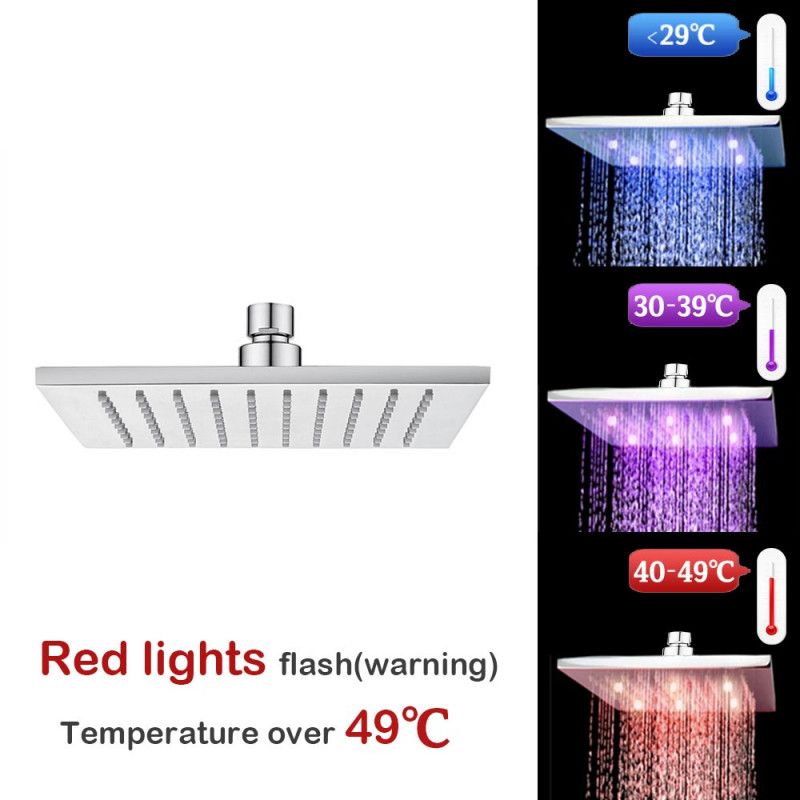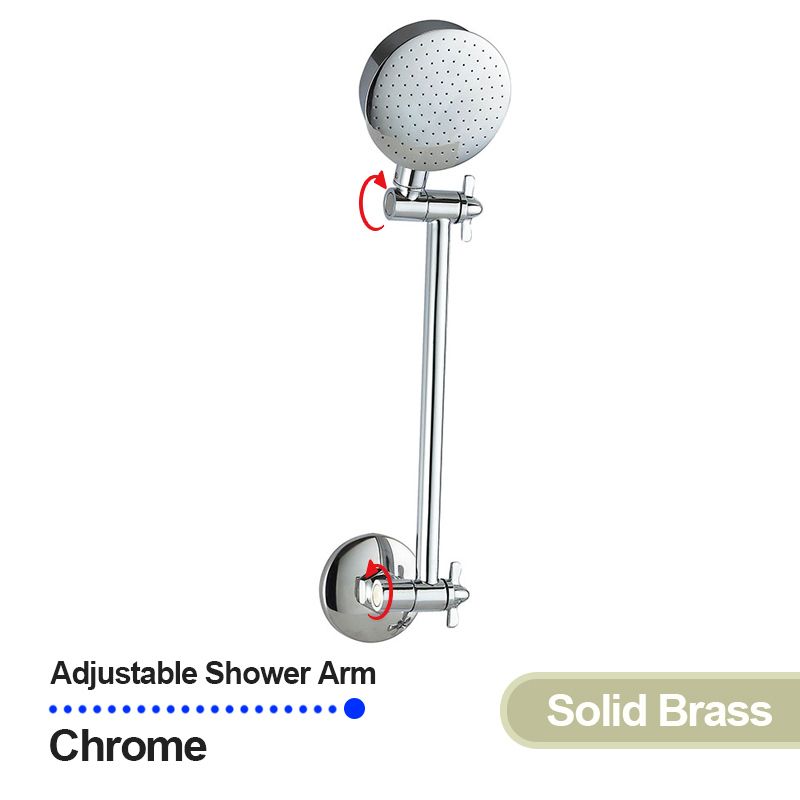 Fixed Shower Heads
The most affordable option you'll see in your search is the fixed shower head. These are commonly found in dorms, apartments, and other bathrooms where the value of saving money outweighs the need to indulge in luxury. They're typically installed high up at the front of the shower and point outward, with the shower head fixed in place. If you're not looking for anything special, this is the best shower head for you.
Handheld Shower Heads
Another popular option is the handheld shower head. Typically installed in the same places as fixed shower heads – high up at the front of the shower – but they differ in that you can detach the shower head from its base. That makes it easier to wash off different parts of your body, as well as clean the tub or shower.
A hand held shower not only adds convenience, but it offers an entirely different showering experience than fixed shower heads do. They tend to cost a bit more than fixed shower heads, but many consumers find the added benefits well worth the extra money.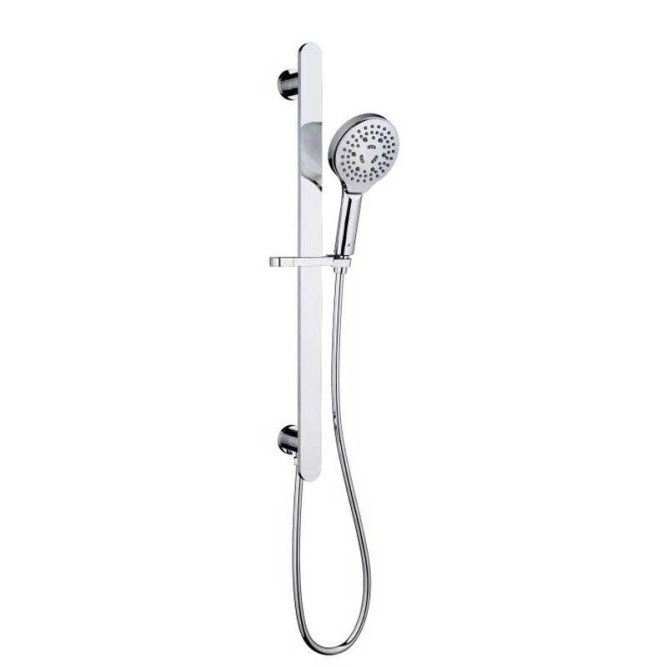 Rain Shower Heads
Rain shower heads provide a gentler shower experience.  Featuring a larger head and installed directly above the shower, this type of fixture is designed to simulate the feeling of falling rain. It's not uncommon for this type of fixture to be installed directly within the ceiling above the shower, and not in the front like other styles.
The shower head is more spread out so that the water covers more space as it falls and the water pressure is minimized, giving consumers a pleasant sensation as the water falls on them, similar to the feel of a light rain on your head.  If you like the idea of a gentler, more spa-like experience when you take a shower, then perhaps investing in a rain shower head is the right move. However, if you prefer to take high-pressure showers, then the slow simulation of a rain shower may not be the best choice for you.
While some rain shower heads are pretty affordable, many are on the pricier side and you can generally expect to pay more for these than simpler fixed and handheld models.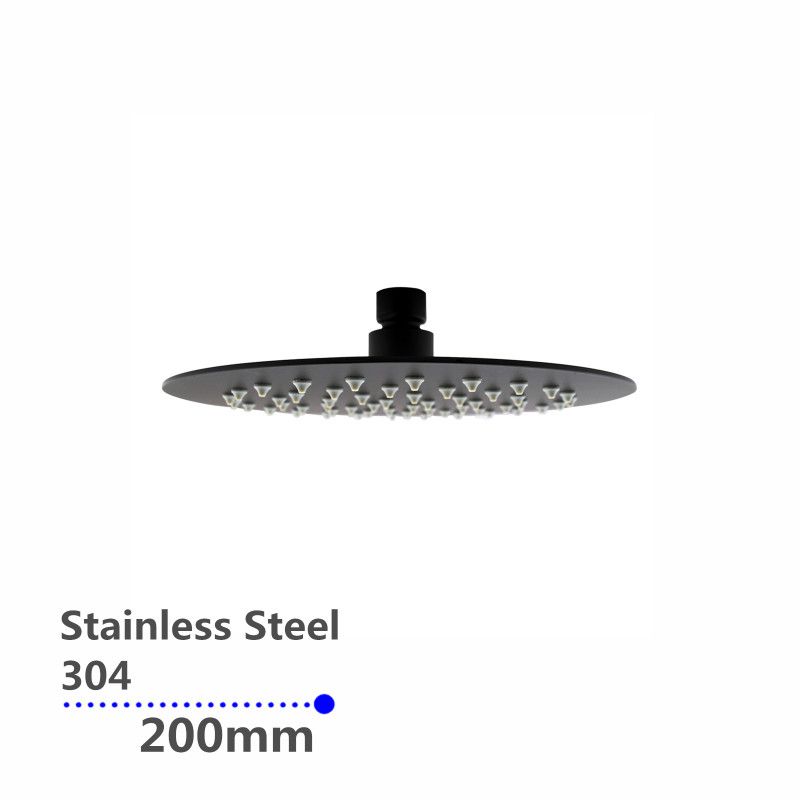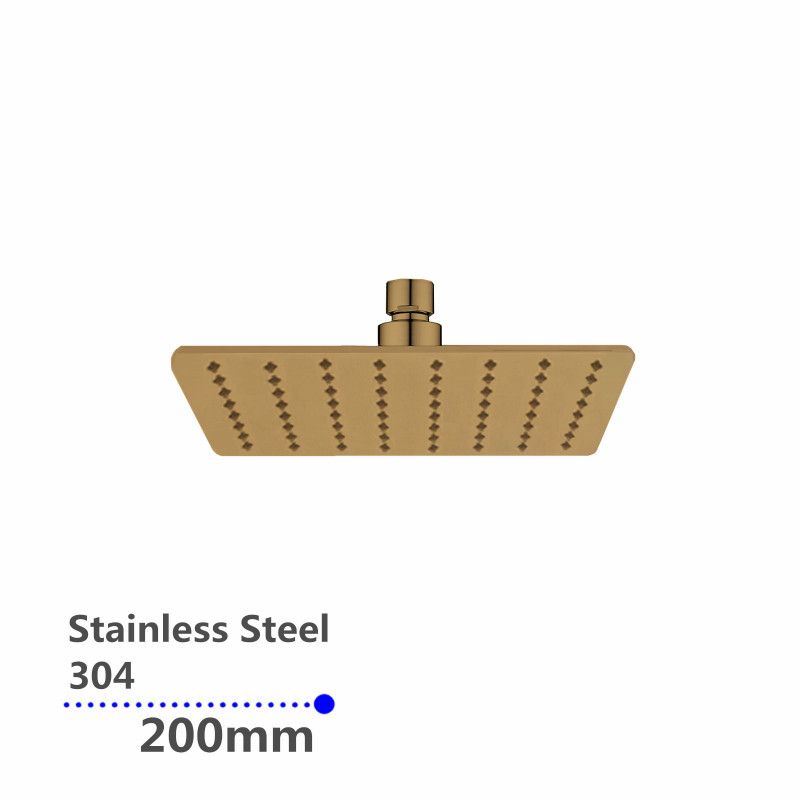 Shower Systems
For anyone seeking to transform their boring old shower to a relaxing spa-like experience, then a new shower system is going to be a great choice.
come with a number of options and features that let you choose the type of shower setting you want at any given moment. Many of them have a rain shower option for when that's what you're in the mood for, but will let you switch to higher water pressure when you need a more heavy duty washing job. They often include both a fixed rain shower head and a hand shower for when you want the convenience of a handheld option.
Many of these include fancy features like a speaker for when you want to play music in the shower, and shower panels that let you easily control the settings. As you'd expect, these options are typically pretty expensive, but if you relish the idea of bringing a full spa-experience into your bathroom, the cost may be worth it.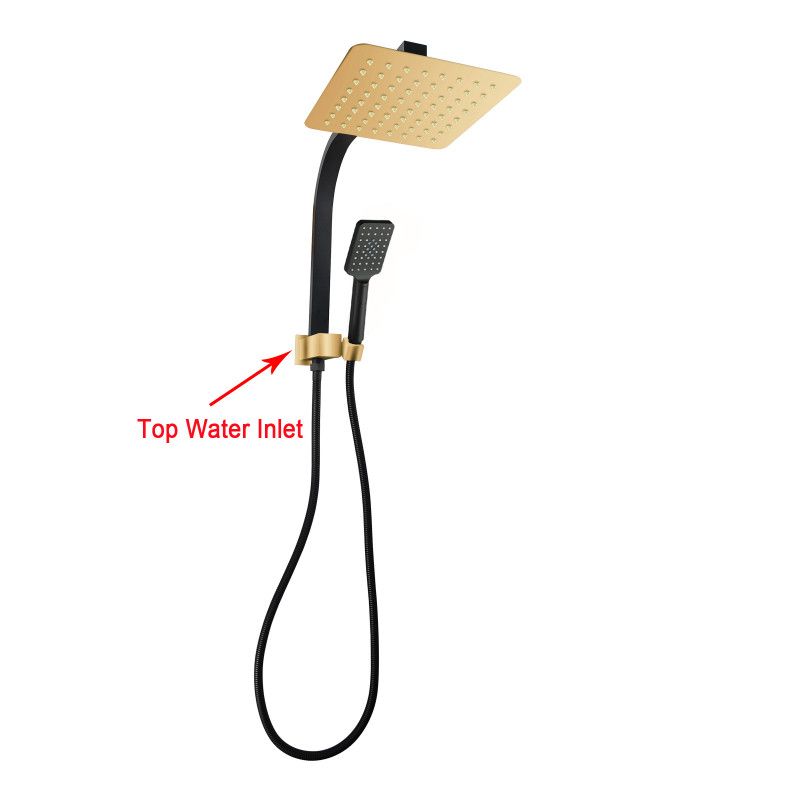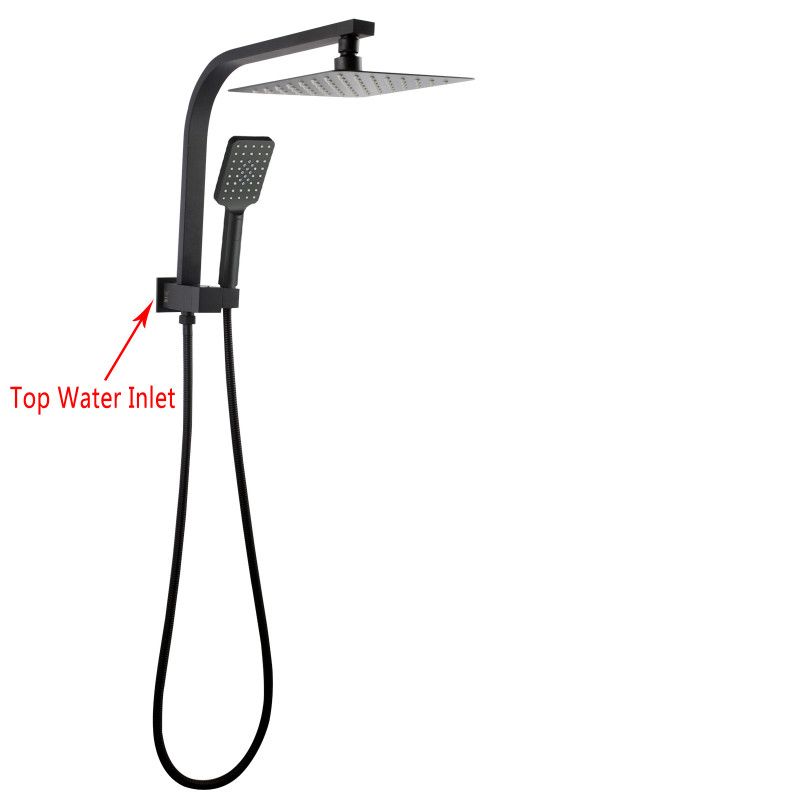 Types of Shower & Tub Faucets
In general, faucets found in a bathtub are less interesting and varied than a dedicated shower head. The main differences in the types you have to choose from are in how they're installed and what they control (e.g. either the flow to the shower head, tub spigot, or both).
In each of these configurations, you'll have the option between two handles (one for hot and one for cold) or one handle that you can move left to right to control the temperature. For any tubs that also include a shower, you'll want to make sure to look for faucets that include a diverter to let you choose which faucets to direct the water flow toward.
Wall-Mount Faucets
This is the most common option for shower and tub faucets, especially in any tub that also includes a shower. With these, the faucets are installed on the wall at the front of the bathtub. In most cases, you'll have a faucet for the shower head that's installed further up, and a separate faucet for the tub that installed right above the bathtub itself. If your tub doesn't also include a shower, then you'll just need tub faucets.
Deck-Mount Faucets
Deck mount faucets, sometimes called Roman faucets, are installed on the rim around the tub, which is called a deck. For these faucets, holes are drilled into the rim of the tub and the pipes are hidden within the deck of the tub. Deck mount faucets are most commonly used with drop-in tubs and can be used either in conjunction with wall-mount shower faucets, or in tubs that don't include a shower.
Freestanding Faucets
Freestanding faucets are used with freestanding bathtubs, such as traditional clawfoot bathtub styles. If the tub doesn't have the pre-drilled holes required for deck-mount faucets or isn't installed up against a wall, then freestanding faucets are your best bet.
With these, the pipes will be exposed and located on the outside of the tub. That gives them a more vintage or historical look that some people will love and others are likely to want to avoid. Freestanding faucets are generally used with tubs that don't also include a shower head.
Shower-Only Faucets
Just as some of these faucet models are available in tub-only configurations, you can also find shower faucets for showers that aren't connected to any tub. Shower-only faucets typically only come as wall-mount options.
Shower Head & Bath Faucet Sets
You can find plenty of options for buying all the different bath and shower parts you need together as a set. If you want to make sure everything matches, you'll have an easier time pulling that off with a set than looking for each part individually.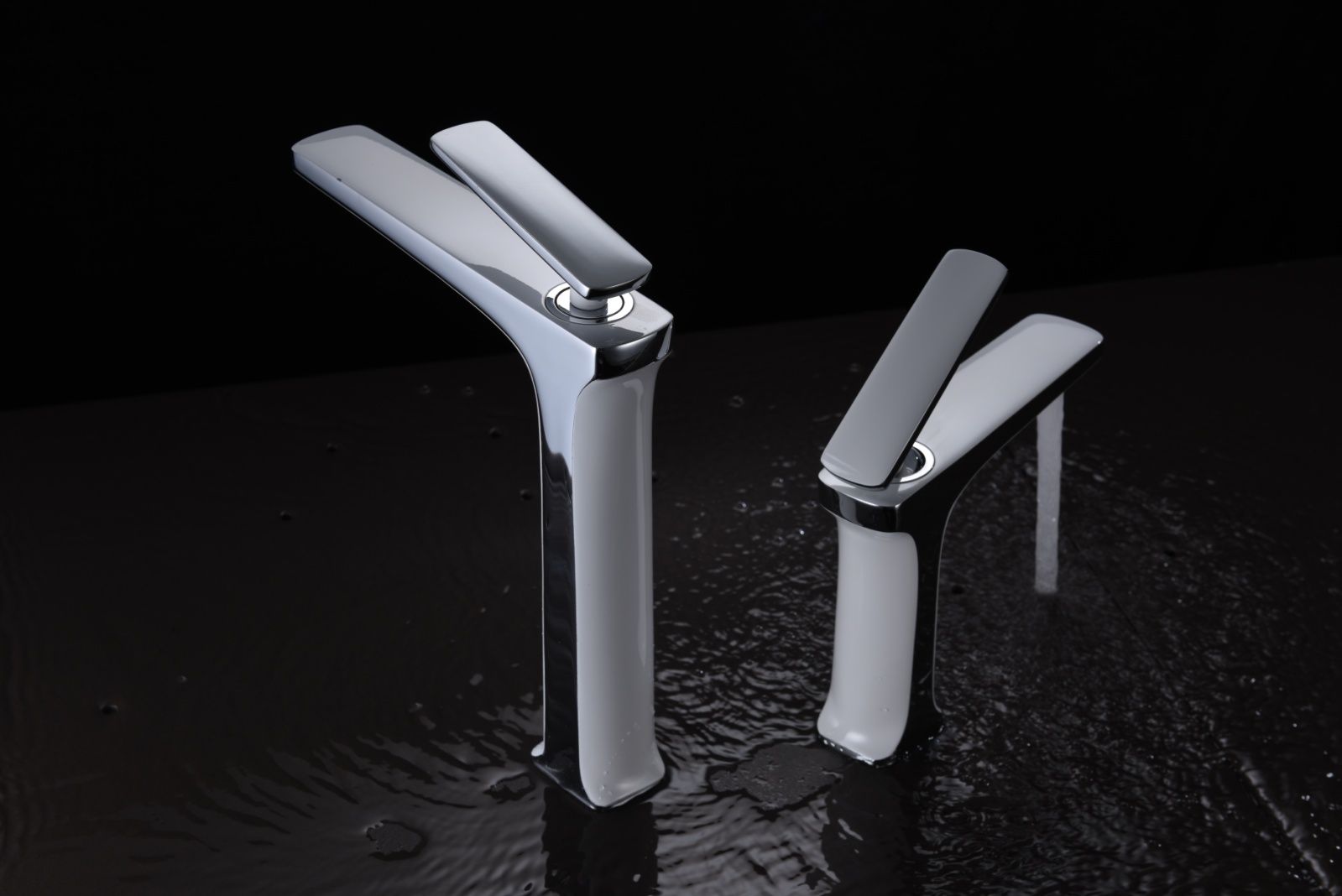 Factors to Consider When Buying A Shower Head
Figuring out what you want in a shower faucet will ensure you narrow down your options and find the one that is best for your particular preferences and needs. As you start your search, these are some of the most important things to keep in mind.
Comfort
The most important part of taking a shower or bath is probably that it gets you clean, but the second most important is that you're comfortable while you're in there. Whether that's a matter of the way the water flows, the height your shower's faucet is installed at (you don't want your head bumping into it), or your ability to get the temperature just right, you want your showers to provide optimum comfort – or at least come reasonably close to it. After all, this is something you'll be using pretty much every day.
Consider what really makes a bath or shower pleasurable or comfortable for you. This might be a situation where browsing your options can give you ideas for what you like or remind you of hotel showers you've used and especially loved.
If you have a tight budget, then just focus on avoiding a faucet or shower head that you know you won't like, and narrow your search from there. However, if this is something you're prepared to spend real money on, then it would be in your best interest to take the necessary time to identify what will make this daily ritual the most pleasurable it can be, and then buy the shower head that will get you there.
Ease of Use
Some showers come with different settings that may be nice for some customers, but confusing to figure out for others.  As you browse your options, consider how intuitive each fixture will be for regular use.
If you're just looking for a simple shower head, then there's probably not much to consider here. Once it has been installed, it's done.
However, if you're looking to buy a shower system or package that includes the head, faucet, handle(s) and trim, then you will certainly want to also consider the type of handle you prefer. Some people find that faucets with two handles make it harder to get the temperature just right with than those with one.
Water Pressure
You need enough water pressure to get clean, but not so much that your shower is uncomfortable to stand under. The pressure level at which your water flows through your pipes will be the main determinant for the water pressure you experience in a bathtub or showers.
However, if you know you prefer a certain level of water pressure that's higher or lower than what's normal in your home, just know that you can find shower heads that are designed to give you more control over that.
Spray Settings
Many shower heads offer just a single setting. Their only function is to spray water. This may be all you need in a shower head, and if so, that makes your decision rather easy. But if you like the idea of variety, or if you and a spouse have different ideas about what makes for an a ideal shower experience, then you should look for an option that offers multiple settings.
There is no shortage of multi-function shower heads that offer a range of spray settings to choose from. With options like mist, rain, and massage, it's never been easier to customize your shower experience to satisfy your mood at that moment.
Price
Prices for shower heads and faucets vary considerably.  For a bare-bones basic shower head that simply gets the job done, you can easily pay less than $5.
Once you get into options with more features, durability and style though, a lot of the more popular options will fall somewhere in the $50-$200 range. For shower systems that are especially nice and feature-rich, you could potentially spend in the thousands.
In short, the overall cost of a shower head will vary based on your preferences, as well as the brand and model you go with. You could find a cheap one for a few bucks, or an incredibly luxurious one for over $1,000. The majority of consumers will only need to find a little room in the budget to get something nice if they feel like indulging.
Number of Handles
Most shower or bathtub faucets have either one, two, or three handles. With three handles, you have one for hot water, one for cold, and a third to shift the water from the tub to the shower.
With these you have to work to get the temperature just right by finding the right mix of cold and hot water to get it to your liking. With two handles, you have the same basic process, but either without a diverter or something other than a handle serving as the diverter.
One handle faucets let you turn the handle around in a semi-circle to get the temperature just right. Some consumers find this to be an easier way to get to the temperature of their preference.
Material
Most shower heads and faucets you find will come in one or more of the following materials:
Plastic – Plastic is common for shower heads and especially hand-held ones. The material won't get hot as the hot water flows through so your shower head can remain cool to the touch.
Chrome – Chrome is common for shower heads and different types of faucets and comes in a variety of finishes, is affordable, and is easy to clean.
Nickel – Nickel is an option with some faucets and shower heads which is popular because it doesn't scratch or tarnish easily. Nickel faucets come in a variety of finishes and are easy to clean.
Brass – Brass is another option for faucets and shower heads that's known for being durable and comes in a few darker finishes.
Bronze – Bronze is another option for both shower heads and faucets that is known for durability and comes in darker colors that complement neutral colors.
The material of your shower head and faucets can influence how long they last and how easy they are to clean. For most consumers though, finding the right material will have a lot to do with how the items look.
Look
Functionality and price are important concerns, but for many consumers style and color are important considerations as well. If you designed your bathroom in a particular style, you'll want to find a shower head and faucet combo that look good in the space.
You have a good number of styles and finishes to choose from in your search, so if aesthetics are a particular concern, take some time to browse and focus on the items that best match what you want for the space. Do keep in mind that you'll have an easier time matching the different faucets and shower head if you go with a set that includes everything.
Water Use
With many areas of the country concerned about drought and people throughout the world becoming ever more thoughtful about conservation, a shower head or faucet that's designed to help you save water is one little way to do your part.
Some brands provide shower heads specifically designed to help users reduce their water use, without losing out on a satisfying shower. If that's a priority to you, keep an eye out for the WaterSense label. These models use two gallons per minute or less, a quantity that's recommend by the Environmental Protection Agency.
Ease of Installation
Most shower heads aren't too hard to install yourself, but faucets can be a bit more complicated. If you prefer to go the DIY route, then it would be in your best interest to take the time to research what will be involved in installation for each faucet you're considering. You don't want to find your new shower or tub faucets to be unusable because you can't get them installed properly.
To get a better idea of how difficult the installation may be, take a look at the "Installation Sheet" or other resources that are provided by the manufacturer. You can also read the reviews to get a head's up from other customers about whether or not they had any problems.
5 Features You Should Consider
Many brands offer showerhheads with an array of sleek features that are sure to put a smile on your face. Since you'll be using this everyday, you should try to keep an eye out for.
1. Aerating Shower heads – Aerating shower heads produce a more misty type of spray that can be relaxing
2. Massage Options – A common option on shower heads with different spray settings, these allow you to get a massage from the water flow in the shower.
3. Wireless Speaker – If you like to sing in shower or listen to podcasts while you bathe, wireless speakers bring the sound up close to you.
4. Rain Showers – Rain shower heads are a popular option for people who like a gentler shower experience.
5. Temperature Display – If you have trouble getting the temperature just right, then a shower head with temperature display will make the process easier.
Conclusion
You don't have to spend all that much to start making your showers into a more relaxing or indulgent experience. Many of the nicer features described are possible to find for less than $200. If a shower is something you look forward to each day, then it's worth investing a little money into making one of life's small pleasures that much nicer.
---
Post time: Jan-07-2022